If you've ever wondered just how widespread and effective Shopify's Point of Sale (POS) system is, you're in the right place. In this article, I'll dive into the latest statistics that reveal the remarkable reach and impact of Shopify POS.
Please note: You are free to use any of the stats featured in this post in your own articles. However, we'd politely request that you to credit eComBusinessHub as a source and provide a link to this post when doing so.

Shopify POS Statistics: The Key Numbers
Now, let's go through all the data.
Usage Numbers
Over 100,000 entrepreneurs use Shopify POS to seamlessly integrate their online and offline businesses, leveraging its versatile capabilities. (Source: ThriveMyWay)
Global Compatibility
Shopify Payments pairs seamlessly with Shopify POS across 14 countries, including Australia, Belgium, Canada, Denmark, Finland, Germany, Ireland, Italy, the Netherlands, New Zealand, Singapore, Spain, the United Kingdom, and the United States, offering a truly global solution.  (Source: Shopify)
Wide Adoption
An impressive 36,389 live websites currently utilize Shopify POS, with standout success stories like Stone Glacier, which has achieved sales revenue exceeding $503,000. These numbers illustrate the broad reach and effectiveness of Shopify's point-of-sale system. (Source: Builtwith)
Customer Base
Shopify POS serves a substantial customer base, with 1,012 businesses using this point-of-sale system to manage their operations. This suggests that Shopify's features and user-friendliness are appealing to a broad spectrum of industries and business models. (Source: 6Sense)
Market Presence
In the competitive landscape of point-of-sale solutions, Shopify holds a market share of 1.05%, showcasing its presence and influence in the industry. While this might seem relatively small considering the numerous point-of-sale systems available, maintaining over 1% market share signifies that Shopify holds a solid position in this market, with potential for growth. (Source: 6Sense)
Market Ranking
Shopify POS holds the 15th position in the ranking of point-of-sale systems, highlighting its popularity and adoption within the market. It's important to note that the competition in this field is fierce, making this ranking a noteworthy achievement. This suggests that Shopify POS offers a competitive and compelling package of features and services. (Source: 6Sense)
Industry Focus
Shopify POS is prominently used in three key industries for point-of-sale systems: Retail (60 companies), Ecommerce (43 companies), and Fashion (35 companies). These industries find value in Shopify's offerings. (Source: 6Sense)
Company Size Diversity
Among Shopify POS's tracked customers in the point-of-sale systems category, the majority fall into various company size categories, with 20 – 49 employees (255 companies), 0 – 9 employees (247 companies), and 10 – 19 employees (147 companies) being the most prominent. This distribution reflects Shopify's flexibility for businesses of different sizes. (Source: 6Sense)
Global Popularity
Shopify POS has a strong presence in three primary geographies for point-of-sale systems. The United States leads with 608 customers, accounting for 60.08% of its user base, followed by Canada with 119 customers (11.76%), and Australia with 59 customers (5.83%). These figures highlight Shopify POS's popularity in North America and beyond. (Source: 6Sense)
Transaction Fees 
Merchants utilizing Shopify POS are subject to a transaction fee of 2.4%, ensuring they can efficiently manage their sales both in-person and online. (Source: ThriveMyWay)
Plan Pricing
Shopify offers two primary POS plans to cater to different business needs: the Starter POS Plan, priced at a budget-friendly $5 USD per month, and the Retail POS Plan, available at $89 USD per month, providing advanced features for retail businesses. (Source: Shopify)
Case Studies Of Shopify POS
Here are summaries of some recent case studies, taken directly from Shopify.
Twinkle Twinkle Little One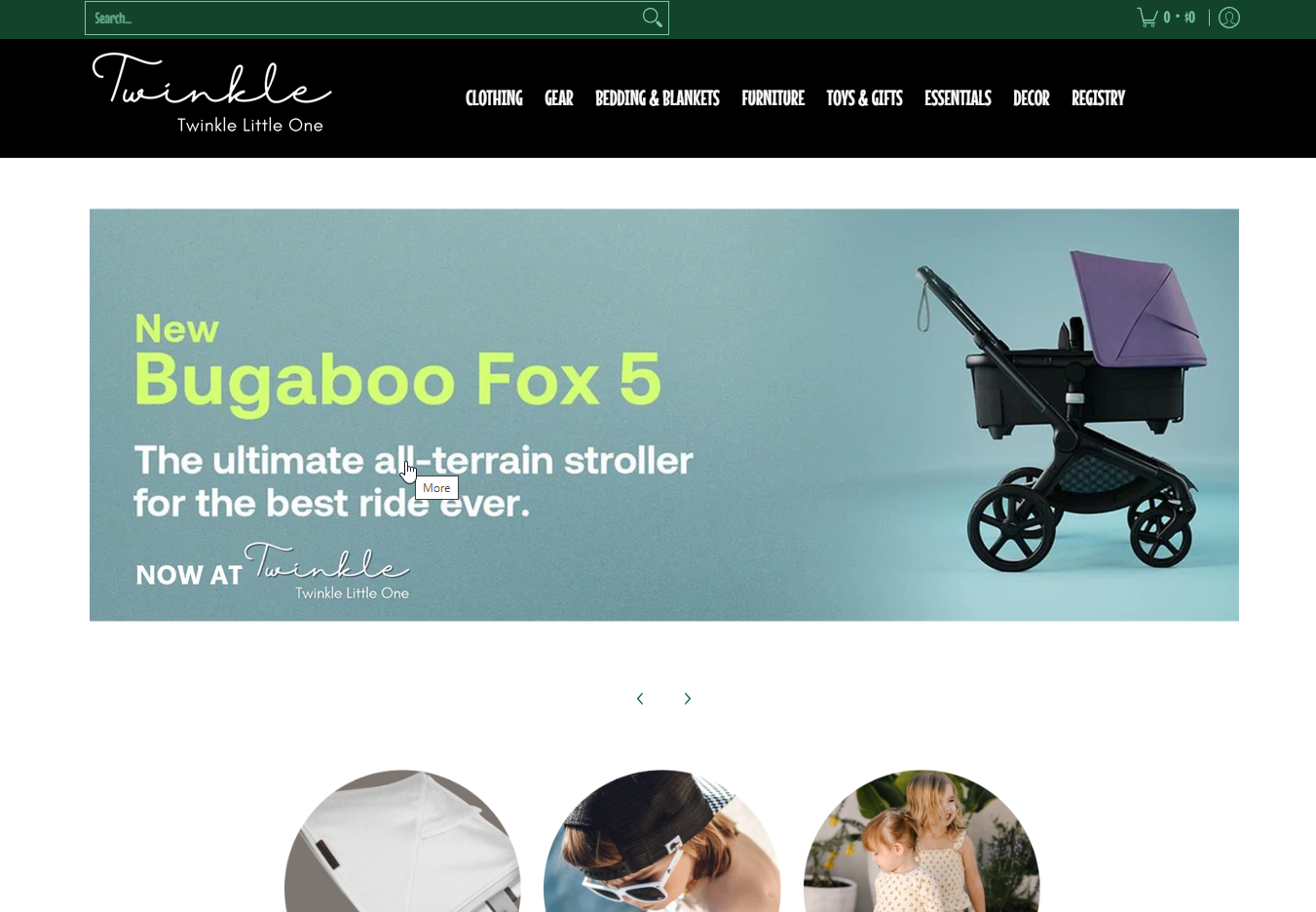 Twinkle Twinkle Little One, a Chicago-based baby boutique founded by Rachel and Corey Glasson in 2007, switched to Shopify POS from Quickbooks POS and Magento. 
The results were impressive: their revenue grew nearly 80% year-over-year, and they streamlined operations. With Shopify's user-friendly system, they could focus on expanding their business and offering a more personalized shopping experience. 
Corey Glasson, the owner, emphasized how Shopify simplified their operations and allowed them to pursue growth effortlessly.
Their migration to Shopify POS has produced a significant positive impact on their business.
(Source: Courtney Westlake from Shopify)
Tigerlily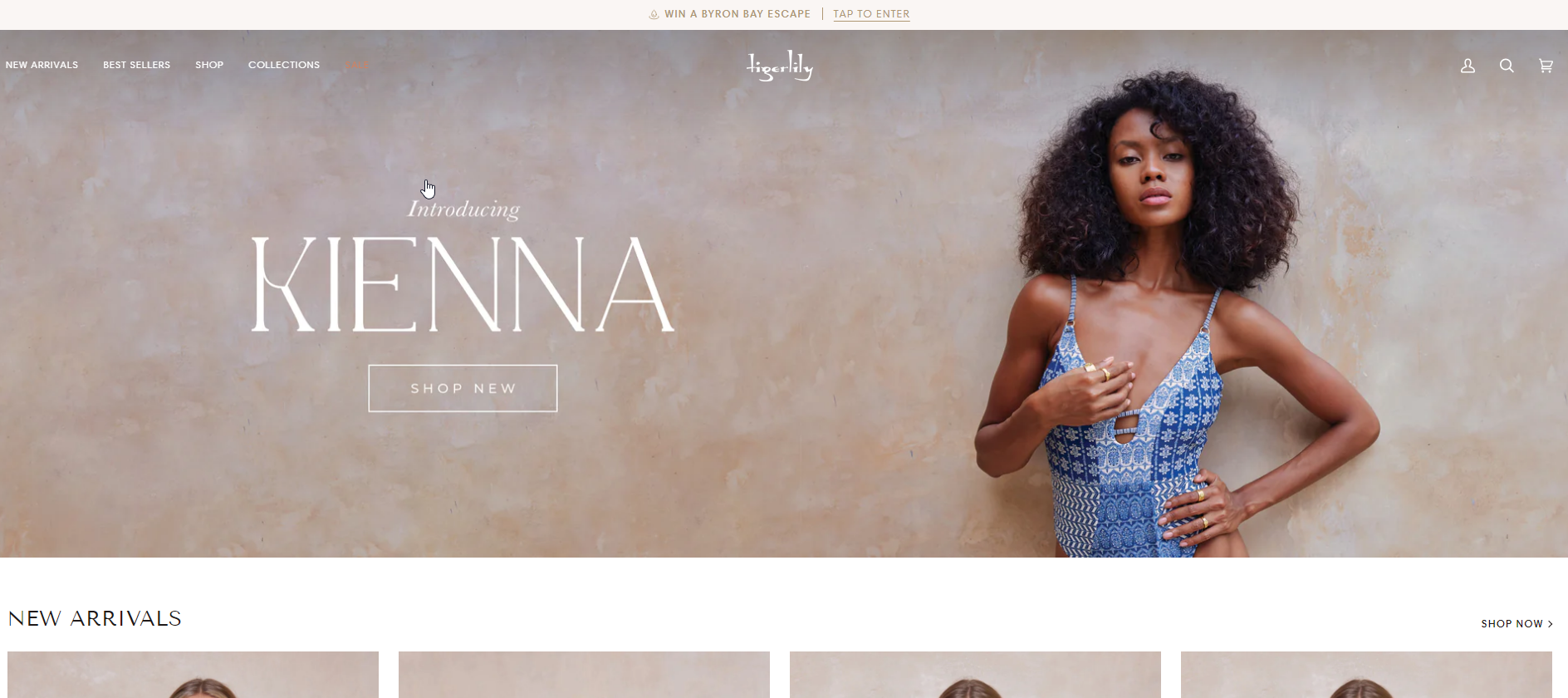 Tigerlily, a premium swimwear brand based in Australia, faced the challenge of unifying their online and in-store sales channels. 
After switching to Shopify POS, they experienced impressive results, including a 20% growth in store average order value and a 20% rise in group revenue in FY23 compared to FY22. 
Multichannel shoppers also showed a 4% higher average order value compared to single-channel shoppers. 
This transition allowed Tigerlily to offer seamless shopping experiences, launch a loyalty program, and provide personalized recommendations to customers, leading to a more enjoyable and profitable shopping journey.
(Source: Sebastien Rankin from Shopify)
The Inspiration Company
The Inspiration Company, a jewelry brand founded in 2017 by Doug and Ashley Waldbueser, found its spark with Shopify POS. 
With over 50 stores across the US and 80% of its $14M+ revenue coming from in-person sales in 2022, Shopify POS played a crucial role in managing their 450+ staff and keeping inventory in check. 
By streamlining operations on one platform, The Inspiration Company boosted efficiency, improved inventory control, and enhanced the shopping experience. 
With a staggering 700% sales increase and plans to open 80 new pop-up stores in 2023, Shopify POS has empowered their confident growth, making it a cornerstone of their success.
(Source: Amna Qureshi from Shopify)
Bathu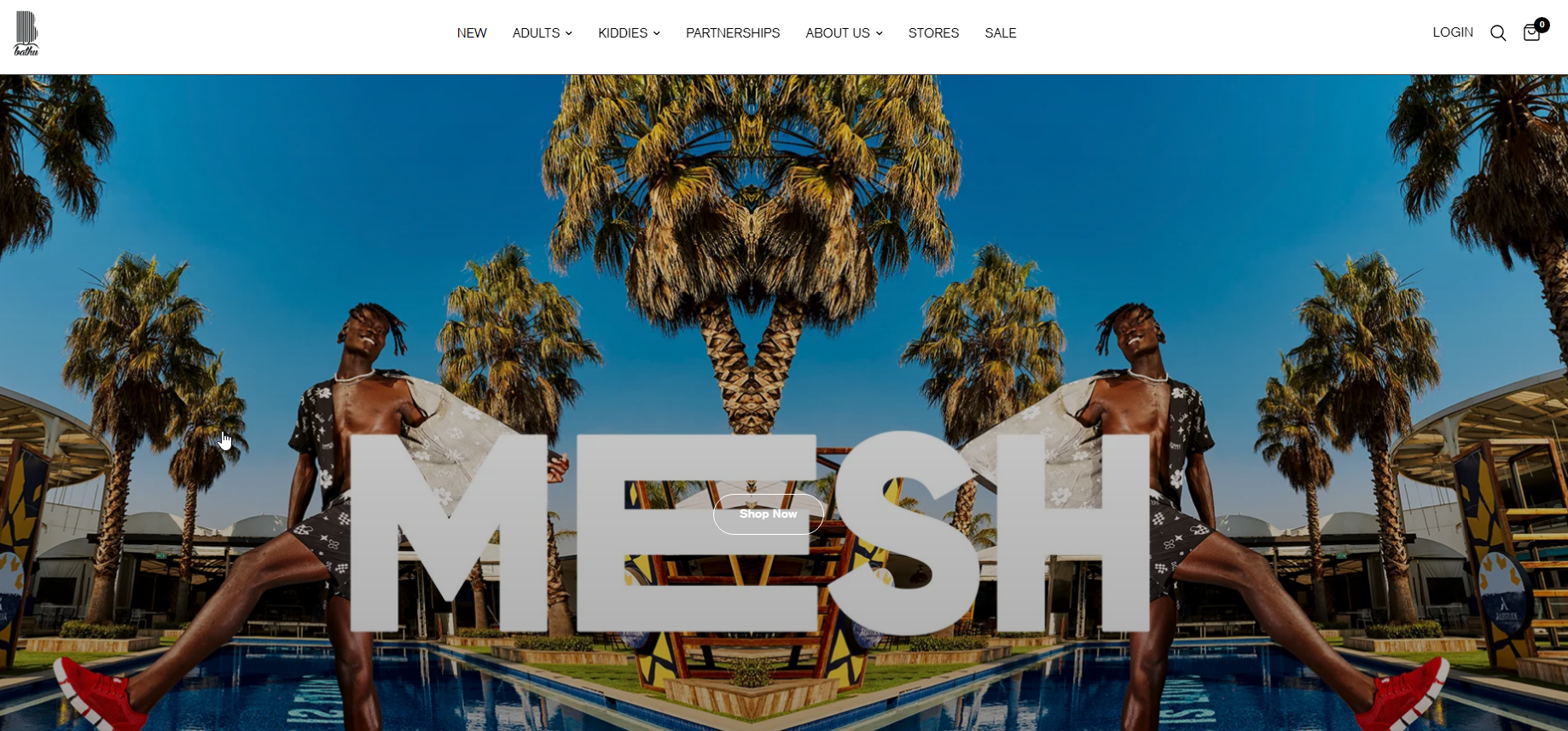 Bathu, a rapidly growing brand, opted for Shopify POS to streamline its operations. 
With Shopify, they efficiently managed inventory across multiple locations, allowing them to open up to four stores each month. 
They also used Shopify's ship-to-customer order fulfillment, which boosted revenue by a whopping 200% month after month. They gained valuable inventory insights through Stocky, a certified Shopify app. 
Shopify's user-friendly POS system made staff onboarding a breeze. 
This transition to Shopify POS led to a significant 26% increase in revenue, giving Bathu more time for creativity and expansion plans, even internationally. 
They aim to show that African retailers can thrive on a larger scale.
(Source: Amna Qureshi from Shopify)
Sweet E's Bake Shop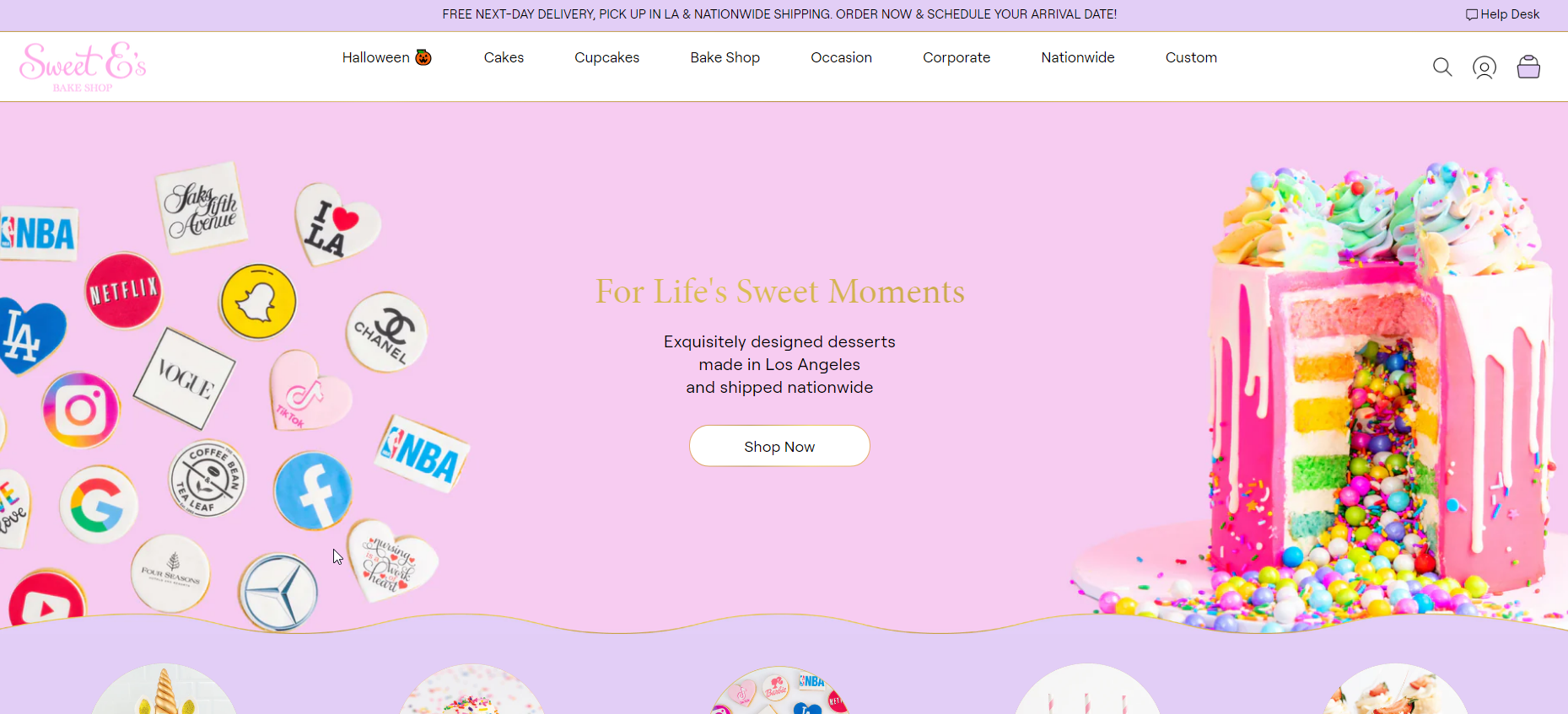 From its humble beginnings in 2009, Sweet E's Bake Shop, founded by Erica Tucker, has evolved into a thriving business that serves customers not only in Los Angeles but also across the United States. 
By transitioning from traditional pen-and-paper order methods to Shopify POS, they streamlined operations, gained a comprehensive view of their sales, witnessed an impressive 41% boost in repeat customer rates, and achieved a remarkable 500% increase in conversion rates, notably after introducing next-day store pickup for online orders. 
Sweet E's now offers a customer-centric experience with in-store pickup and local delivery, all made possible by Shopify POS. They've even taken their business to events and pop-up shops with Shopify POS Go. 
This transformation, powered by Shopify POS, has not only enhanced their profitability but also given them greater control over their business operations.
(Source: Ana Cvetkovic from Shopify)
Final Thoughts
The story that this data tells is clear: Shopify POS is not just a software solution; it's a game-changer for businesses worldwide. 
I hope my analysis helped you make your decisions – remember that these numbers represent real businesses and entrepreneurs who have harnessed the power of Shopify's POS system to succeed in the ever-evolving retail landscape.
Related