Are you planning on purchasing eCom Wolf Course by Lara Rahib? Read this entire eCom Wolf Review before making purchasing to make an informed decision on whether or not to purchase this course or not!
Quick Overview: eCom Wolf
Program Name: Ecom Wolf
Author: Lara Rahib
Socials: TikTok, Instagram
Type: Training Program
Niche: Dropshipping
I reviewed over 50+ courses & found the #1 dropshipping course.
(Best part is that it's super affordable with a ton of student results!)
Why Listen To My Opinion? What Makes Me An Expert
Hey I'm Joshua. I have been full time entrepreneur since 2019. When I first started dropshipping, I tried MANY different dropshipping courses.
Many of them had similar information to what you can find on youtube. I ended up wasting not just my time but, my money. (Not just course cost but, ad spend.)
Since then, it has been my mission to review these courses to ensure that this doesn't happen to you. I have devoted over 400+ hours thoroughly researching various ecommerce courses!
What is eCom Wolf?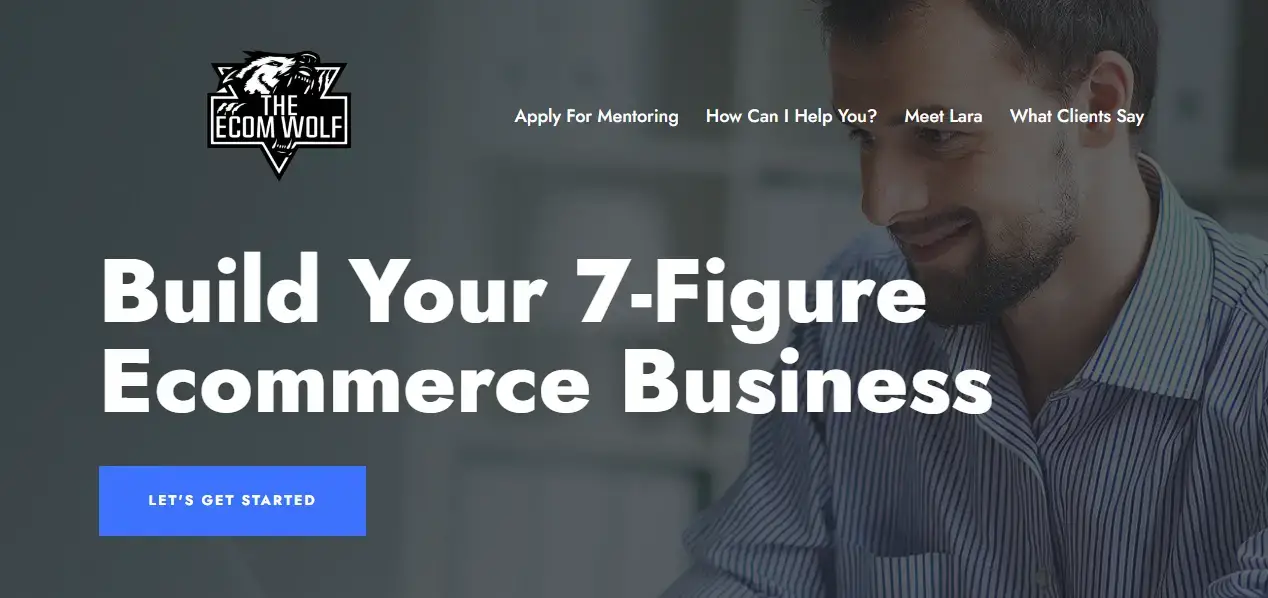 eCom Wolf is an eCommerce course for anyone wanting to get started in eCommerce or someone who wants to already scale their business.
Author Of eCom Wolf – Lara Rahib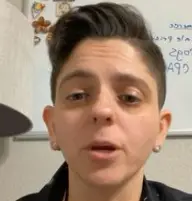 Palestine-born Lara Rahib was an immigrant to the United States where she settled with her family. As a student, Lara was bright and smart. Whilst she pursued biology in her academics, she began her career in real estate. She later worked at Amazon, where she established herself as the E-commerce enthusiast that she is. This is where she began saving for her very own endeavor. 
Talking about humble beginnings, Lara Rahib struggled with anxiety, depression, and hunger when she was young. Against all odds, Lara always wanted to be free and self-employed. With her wit and planning, she managed to make about a million within just 3 months of starting her website. 
Today, Lara Rahib helps people similar to her become free and brave. She aims to give people the wings through this course that would help them achieve profit, growth, and stability in their Ecommerce business.
What's Included in eCom Wolf?
A welcome memo:
Here is where your designated instructor greets you and teaches you why your Ecommerce success is most dependent on your mindset. You would get an invite to the private Facebook group and get the chance to book your calls. 
Basics of Shopify and Product Research:
This section gives an overview of theme selection and goes into detail about product research. You would get to know about Poweradspy and get an insight into the basics of Shopify. This would include signing up, contacting Shopify, logo creation, and naming the store. 
How to set up your Shopify Store:
This module helps adjust the settings on the Shopify store to best use, which includes the main menu, footer navigation, and collections. Lastly, this chapter teaches you how to connect the store to the domain. 
Product importing using Oberlo:
 The chapter teaches you how you can use Oberlo to import products, followed by setting the configuration. In this section, you would also get to learn about E-commerce pricing. 
Product page set up:
One of the most important E-commerce tactics is to have a product page with description and designs that attracts and converts. This chapter teaches you just that. 
All about apps:
If you're "apprehensive" about integrating apps into your eCommerce business, don't be. While that's a joke to think about, you would be given a detailed idea of what apps to use and how. This includes Lucky Orange, Currency Converter, Tidio Live Chat, and the Product Review app
Using Facebook Ads:
Using Facebook ads the right way can take your online business to new magical heights. Keeping that in mind, the module covers a comprehensive chapter on Facebook ads. Here you would learn about, setting business manager, setting pixel, finding a target audience, Adset a Budget. You would also learn about KPIs and PPI campaigns along with copywriting and duplicating ad sets. 
CBO Campaigns: 
This module would give you an idea of how to set up CBO campaigns for testing.
Completing Orders: 
You would learn to use AliExpress and Oberlo to fulfill orders as a part of your learning to become the next Lara Rahib. 
Sourcing Agent: 
Here you learn how to source agents to get faster and more efficient shipping. 
Ad scaling lessons: 
Ad scaling on Facebook could be one of the most useful Ecommerce tools and hence this chapter digs deep into how and when to scale both ad set budget and CBO campaigns. In Business scaling a product, you would also learn when to kill one. 
Facebook Feedback: 
In this module, you learn to track and understand your feedback score from Facebook on how your online business is doing. 
Retargeting plan:
Creating a custom audience and setting up the retargeting plan is what this chapter focuses on. 
LLA campaign: 
Here you would get to learn about creating, setting, and scaling look-alike audiences. 
Increase profit: 
This module enlightens you about maximizing profits, special offers, and quantity breakers. This chapter also covers Zipify OCU and Carthook
Other Facebook Ads plans: 
Once you are set, you would need advanced Facebook ad settings like Dummy and PPE campaigns. This module covers all you need to know about these budget campaigns. 
Success in the long run: 
Customer service is one of the most-priced Ecommerce resources and this module teaches you how to stay on top of your customer service game. 
Outsourcing Tasks: 
Finally, learn how and what you outsource in your online business. 
Facebook Community: 
Ecom Wolf has a tight Facebook community, access to which is given to students once they are enrolled in the course. The group encourages students to interact with each other and share their thoughts and queries aloud. However, more recently the community has been moved to Discord due to open criticisms of Lara and the course. 
One-on-one with Lara Rahib: 
Taking up the course, you would be able to have direct contact with Lara Rahib. She takes pride in being available to her students both via email and text messages. You can pitch queries and doubts to her. Other than that, you would also get weekly calls with Lara that can last as long as 30 minutes, all of which would be recorded for you to learn from later.
What does Reddit Think About eCom Wolf?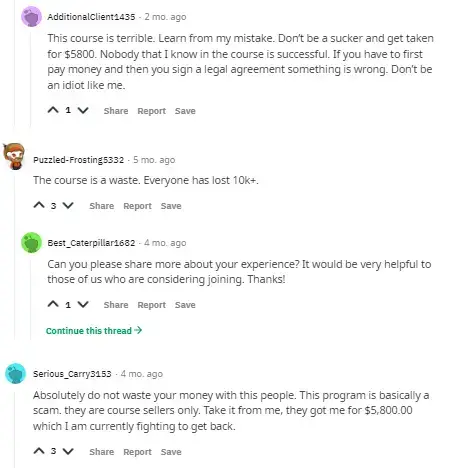 eCom Wolf Pricing
Dropshipping can make quite a hole in your pocket, especially when it is not done right. I am going to warn you that the price of the Ecom Wolf course is one of the steepest in the market. The complete cost of the Ecom Wolf course is a staggering $5800. However, there are categories of other courses which cost less. Relieved? 
For instance, their Dropshipping to Branding course, which was previously priced at $2997 is now available at $997. Depending on the number of apps you use, the Shopify dashboard will cost about $29 to $50. You would also need an advertisement cost starting from $500.
Final Verdict – Is Ecom Wolf worth it?
Now, this could be the question that could render everything else futile: the modules, the one-to-ones. For the most part, I do not recommend the Ecom wolf, when there are alternatives with better content and pricing.  
Incisively, for someone who is looking to start or even scale their E-commerce business, you would need capital. And for the price that Ecom Wolf is offering its dropshipping course, it can never be worth it. While you may be able to afford that too, Ecom Wolf does not have the best reputation when it comes to taking care of their students. 
I've come across complaints and reviews from former students. Most of them have pointed out how schematic and insubstantial the real course content is. Although the modules give you an idea that the course would be in-depth, each chapter is merely defined and taught in the most simplistic ways. 
There have also been complaints about Lara, not being the best mentor. The course does test its students, where most seem to achieve underwhelming scores, the blame of which is usually put on the students for being irregular. 
Among many, another criticism that has made the Ecom Wolf community go a little hush-hush has been related to Lara's super commercial tendencies. She promotes her mentorship way too often and focuses on Facebook ads a little more than is required. 
Save Your Precious Time & Money (Use The Rest On Ads!)
I have gone through a lot of these dropshipping guru courses and personally, a lot of them are overpriced courses with very little information. They always try to sell you the dream or the lifestyle rather than actually selling you information. Dropshipping is NOT an overnight get-rich-quick scheme but, a lot of these gurus make it out like that. That's why they ask for ridiculous prices for their courses. So, I personally get why you'd NOT trust these courses.
I have reviewed over 50+ dropshipping and eCommerce courses on my blog and by far the BEST course I recommend for any beginner or intermediate dropshipper is eCom Elites by Franklin Hatchett. Now, the reason why I love this course is that it's one of the most affordable dropshipping courses out there and it has literally over 150+ videos. Franklin's been doing dropshipping for many many years even before it was made famous by a lot of the gurus.
Now if you are still wondering whether you should try it out or not, you should read my eCom Elites Review to make an informed decision on whether or not you should get it or not.
FAQs on Ecom Wolf
Below are frequently asked questions on eCom Wolf:
How to enroll Ecom Wolf by Lara Rahib?
AT first, you would need to make a request. Upon approval, you would be called for a conversation to determine whether you would be allowed to take up the course. If they think you can be a fit for the program, they would send you a consultation contract. 
Is Ecom Wolf a scam?
Ecom Wolf is certainly not a scam. It is a well-structured course to ensure your success in the eCommerce business. The price may be high but the course is authentic and running.
Is There A Discount for eCom Wolf? eCom Wolf Discount Coupon
There aren't any discount codes or coupons for eCom Wolf.
Who is Ecom Wolf suitable for?
Ecom Wolf might not be the best course for beginners. However, for people who already have a hand in the Ecommerce business, and are looking to maximize profits. It is also recommended for businesses that depend on Facebook's adverts. 
When Will You Start Seeing Results?
If you are a dedicated and hard-working student, you can learn much more quickly than others. Generally, students start seeing results within 2 to 3 months of starting their course.