In the age of viral TikToks and reels, knowing how to market your products in the correct way on social media can make or break your business. Whether you are researching your competitor's ad strategy on TikTok or simply finding inspiration to make your own, PiPiAds is a great product research tool.
However, it does have a few limitations. There are other PiPiAds alternatives that can work amazingly for you. Let's check them out!
The Limitations of PiPiADS
Before moving on, let's discuss the limitations of PiPIAds. When it comes to niche market analysis, PiPiAds is getting more and more popular by the day. However, it does have its drawbacks. 
Expensive 
For starters, the plans it offers can be very expensive. Especially for new business owners, who don't have a lot of budget to launch a full advertising campaign, spending so much money on ad research can be daunting. 
People who start TikTok dropshipping businesses usually are doing this to make a little money on the side. They are not big companies that have a lot of money to spend on ad campaigns. Who would want to bear these costs, when there are free alternatives available? 
Only TikTok Ads
Their only focus is on TikTok Ads, and depending on where you live, your target audience might be users on other platforms like Facebook or Instagram. It's better to use a tool that can give you results from all these sites combined, so you can cater to your audience.
Limited Free Access
You also can't get full access without buying into their subscription business model. Once you sign up, you can get very limited access. So it can be hard to determine whether you want to invest in this tool at all, without first getting a taste of how it works. 
Best PiPiADS Alternatives To Try in 2023
So here are the top 5 PiPiADS alternative you can try out:
BigSpy is one of the coolest web-based ad spy tools out there, covering a huge database of over 9 different social network ads. It has powerful search features that make it very easy for you to find exactly what trends you are looking for. It's a top PiPiAds alternative and also offers a Chrome extension similar to the PiPiAds Chrome extension. 
Key Features
Covers from Facebook, Instagram, TikTok, YouTube, TikTok, Pinterest and many more

Allows you to check out the website for free, without signing up

Track which ads are doing really well

Customize your tracking experience and analyze performance curves

Over a billion ads in their database

Filtered Ad search 
Pricing: Starts at 9 USD/month
Pros of BigSpy over PiPiADS
Covers multiple platforms

Much more affordable

Allows free access without any signup so you can review it without making a commitment

Free plan available
Cons of BigSpy over PiPiADS
TikTok Ad spying is only available on the VIP plan

PiPiAds is better for those who are only interested in TikTok Ads
If you're not a fan of BigSpy, then Minea is a great Bigspy alternative. It's an all-in-one tool for social media ad analysis. If you're looking for a free PiPiAds alternative, then Minea offers a great free plan targeted towards Facebook Ads. This is great for those of you seeking a much wider audience range. 
Key Features
Get Facebook Ads, influencer placements, Snapchat ads, and advanced filters for absolutely free

Chrome extension available

Filter out ads according to age, gender, country, etc.

Global Database

Market your products more efficiently with influencer placements
Pricing: Starts at 0 USD/month
Pros of Minea over PiPiADS
A completely free plan is available

Great for dropshipping ads on Facebook

Even the premium versions are more affordable than PiPiAds with full access to TikTok Ads

Influencer marketing on both Instagram and Snapchat
Cons of Minea  over PiPiADS
Not the best if you're only focused on TikTok Ads

Weaker database
Related: Minea vs Pipiads
SimplyTrends is a 360-degree solution to all your e-commerce and dropshipping business problems. It's a Chrome extension, catered for Shopify inspection. It's a little different from PiPiAds but is a great way to enhance your dropshipping business.
Key Features
Free plan with limited access available

Track product sales across the Shopify store

Monitor the live orders of a Shopify storefront

Get detailed analysis reports on all your Shopify competitors

Get winning ads reports from Facebook Ads

Search for ads that cater to your product interest and niche

Great database
Pricing: Starts at 0 USD/month
Pros of SimplyTrends over PiPiADS
Not just an AdSpy tool, but an overall dropshipping store solution

Has tons of features for your Shopify store

Helps you analyze competitor's stores, not just ads

Gives you insight into which products are doing well and why

Find suppliers with image search

Chrome extension is free forever

Affordable pricing
Cons of SimplyTrends over PiPiADS
Not geared toward TikTok Ads

Doesn't offer multiple platform Ad support
AdSpy
For the largest database of Instagram and Facebook ads, AdSpy is the way to go. It gives you access to more than 136 million ads across 221 different countries. Analyze your customer base all over the world and see where you can really make a profit. 
Key Features
Enhanced search with amazing filters like last seen, user reaction, etc.

Search through comments and see what your audience is looking for

Accurate prediction of who the target audience of your competitor's ads are

Largest database across Facebook and Instagram

Efficient search

User-friendly interface
Pricing: Starts at 149  USD/month
Pros of AdSpy over PiPiADS
Larger database across Instagram and Facebook

Allows you to search comments and landing page texts

Filter by Affiliate networks 
Cons of AdSpy over PiPiADS
Similar price-range

No access without signing up

Not catered toward TikTok Ads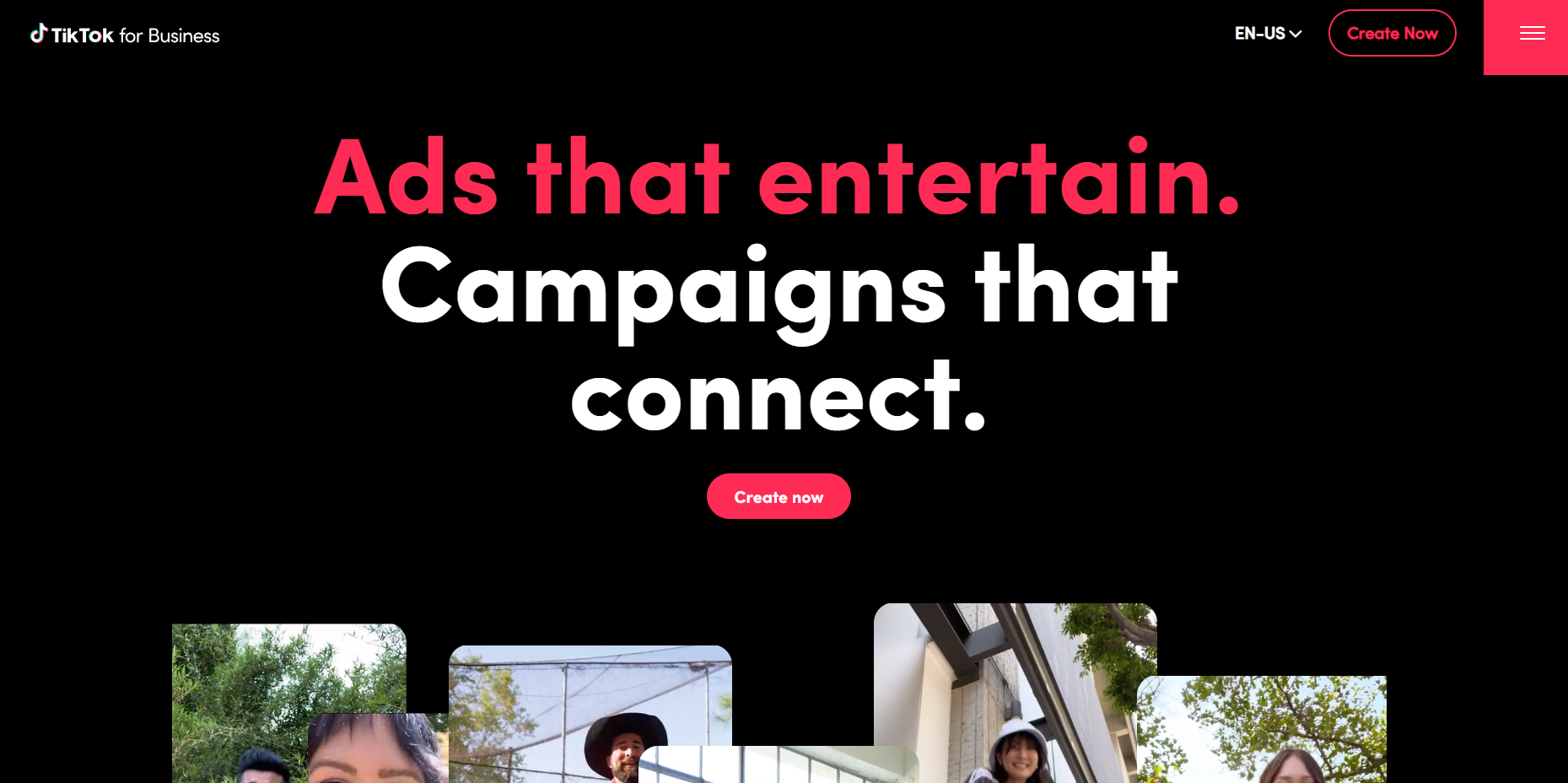 Did you know TikTok has its own personal ad library that you can use as a market research tool? You can use it to search ads based on dates, different industries, CTRs, etc. This is the best option for beginners since it's completely free. However, it does have very limited features. 
Key Features
Completely free

Get insights on your competitor's ad strategy from TikTok

Beginner friendly

Search using filters 
Pricing: Free
Pros of TikTok Ads over PiPiADS
Free

Great for those who just want to learn how things work
Cons of TikTok Ads over PiPiADS
Not as many extensive features

Limited search capacity

Only for TikTok ads
What Features to Look for In an AdSpy Tool?
With so many different options to choose from, it can be hard to pick a favorite. Here are some things you should keep in mind when deciding on an AdSpy Tool. 
Platforms
As I mentioned before, different kinds of drop shippers can have different target platforms. For instance, the most popular age group on TikTok is about 18-24, whereas on Facebook it's 18-34. So depending on the product you wish to advertise, your target audience might not even be on TIkTok. 
So it's important to use an AdSpy tool that collects data from various different platforms and websites including TikTok, Facebook, Instagram, etc. 
Ad Creatives
Look for a tool that provides comprehensive information about ad creatives and copies. It should offer the ability to view ad images, videos, landing pages, and ad copy variations.
Performance Metrics
Evaluate the tool's ability to provide performance metrics for ads. This includes data such as engagement metrics (likes, shares, comments), click-through rates (CTR), conversion rates, and estimated ad spend.
Search and Filtering Capabilities
Ensure that the tool offers robust search and filtering options. You should be able to search by keywords, advertisers, domains, or specific criteria to find relevant ads.
Strong Database
Consider the availability of historical data. A tool that offers access to past ad campaigns allows you to analyze trends, spot long-running successful ads, and gain insights into the strategies of advertisers over time.
The tool should have a comprehensive and up-to-date database of ads from various platforms across a period of time. The larger the ad database, the better the chances of finding relevant ads for your research.
Friendly UI
Look for a tool that has an intuitive and user-friendly interface. It should be easy to navigate, search for ads, apply filters, and access relevant information. A clean and organized interface will enhance your user experience.
Ad Alerts and Notifications 
Look for features that allow you to set up alerts and notifications for specific keywords, competitors, or industries. This enables you to stay updated on new ads and industry trends.
Advertiser Insights
A valuable feature is the ability to gain insights into specific advertisers. This may include information about their ad spend, top-performing creatives, landing pages, and targeting strategies.
Final Thoughts
While PiPiAds is one of the best TikTok ad spying tools out there, due to its limited access without signing up and expensive price plans, a lot of people are looking elsewhere for their spying tools. 
Tools like BigSpy and Minea are great options for those of you looking for not only a cheaper tool but a more diverse tool that tracks ads across multiple platforms. Test them out yourself and see where you want to invest.