Dropshipping has become an increasingly popular business model for entrepreneurs around the world. It has been especially attractive for international students who are looking for a low-cost way to start their own business. With dropshipping, entrepreneurs don't need to worry about storing or shipping physical products, as the supplier takes care of that.
Is It Possible For International Students To Do Dropshipping?
Dropshipping is a business model in which entrepreneurs sell products without having to store or ship any inventory. This means that they only need to buy products from suppliers and then resell them to customers. As a result, dropshipping is a great option for entrepreneurs who are new to running a business, or don't have the resources to invest in inventory or shipping.
International students are a prime demographic for dropshipping because they often don't have access to expensive equipment or shipping supplies, and they don't have to worry about storing products. In fact, many international students own smartphones and laptops, which are the perfect tools for starting a dropshipping business.
There are several ways that international students can start their own dropshipping business. They can start by selling products online using an online marketplace such as eBay or Amazon.
They can also start by selling products through social media platforms such as Instagram and Facebook. Finally, they can start by selling products through their own website.
Whichever route international students choose, there are a few tips that they should keep in mind. First, they should make sure that they have a good product selection. Second, they should make sure that their products are priced competitively. Third, they should make sure that their product images are high quality and shoppable.
Can International Students Sell On Shopify?
Yes, international students can sell on Shopify. Shopify is a popular ecommerce platform that lets entrepreneurs sell products online. It's easy to set up and use, and it has a wide range of features that make it perfect for starting a small business.
Shopify is an eCommerce platform that allows international students to easily create their own online store and get started with dropshipping. With Shopify, it is simple to create a custom storefront, manage products, and process orders.
In addition, Shopify also offers a wide selection of different payment options, allowing international students to easily accept payments from customers all over the world.
How Do I Start Dropshipping As An International Student?
Dropshipping is becoming an increasingly popular way for international students to earn money online. It is a great way to make a living, as you don't need any inventory or overhead and can start right away with minimal investment. To get started, international students need to find a dropshipping platform that caters to their needs and the needs of their customers.
Once they have found a suitable platform, they can begin setting up their store and listing products. They should also familiarize themselves with the laws and regulations of their country regarding international dropshipping and ensure that they are compliant with them. With the right knowledge, international students can easily begin dropshipping from anywhere in the world.
The first step in starting an international dropshipping business is to research and select the right product to sell and then find a reliable supplier. Once this is done, you can then create your online store and start marketing your products.
It is important to note that international students must be aware of applicable taxes and fees for the countries that they are shipping their products to. With a little bit of effort and dedication, international students can successfully launch their own dropshipping business.
1. Research Your Target Market – Understand the needs and wants of your target market.
2. Choose a Niche – Select a product niche that you want to focus on.
3. Find Suppliers – Source reliable suppliers for your product.
4. Negotiate Terms – Negotiate terms with your supplier, such as price, shipping, and payment method.
5. Set Up an Online Store – Create an online store that's optimized for international customers.
6. Market Your Store – Advertise and promote your store to reach potential customers in different countries.
7. Process Orders & Ship Products – Process customer orders and arrange for international shipping.
FAQs
Below are frequently asked questions regarding international students dropshipping:
Can I do dropshipping as an international student in UK?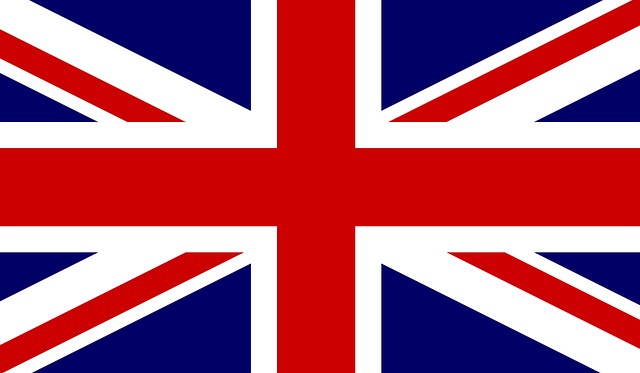 Yes, international students in the UK can do dropshipping. This has become increasingly popular in recent years due to its low cost start-up and ability to reach a global customer base. Dropshipping allows businesses to sell items without having to store or ship them, as they order the items from a third-party vendor and have them shipped directly to the customer.
International students can take advantage of this type of business model as it requires minimal upfront capital and resources. Additionally, many dropshipping vendors accept payments from customers all around the world, allowing international students to tap into new markets.
Can international students do dropshipping in Australia?
International students currently enrolled in Australian universities can do dropshipping as long as they abide by the conditions of their student visa. This includes ensuring that dropshipping does not interfere with their studies and providing evidence of income to their educational provider.
International students must also be aware of Australian regulations and taxation laws in relation to self-employment. Furthermore, it is important for international students to keep detailed records of their dropshipping activities, including income and expenditure.
Final Thoughts
International students can do dropshipping, provided they meet the requirements of their host country. Dropshipping can be a great way to make extra income as a student, but it is important to research the laws and regulations in the country that they are studying in.
Doing so will ensure that there are no legal issues with dropshipping while abroad. With the right knowledge and resources, international students can take advantage of dropshipping and make some extra money while studying abroad.
One of the biggest benefits of dropshipping is that it allows entrepreneurs to work from anywhere in the world. This makes dropshipping a perfect business model for entrepreneurs who are looking to start their own business without having to move to a foreign country.
eCommerce is NOT easy, you could end up wasting precious time and let alone money on paid ads. Imagine where you would be today if someone guided you through your ecommerce journey.
Save time and money by learning from someone who been doing
it for 10+ years.
Invest in a quality course, you'll be surprised by how much value you get out of it. You'll thank me later.
(Best part is that it's super affordable with a ton of student results!)